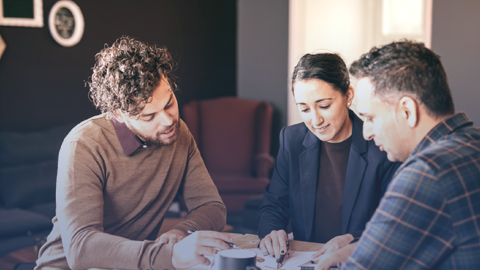 About Visionplanner
Visionplanner, ' de kracht achter het MKB'
At Visionplanner, we are making cutting edge software products for accountants and entrepreneurs in The Netherlands. Our core products are used by more than 2,000 accounting offices who serve more than 130,000 companies.
We have been growing fast since the last 3 years and are now expanding our product portfolio, from introducing a new tax product for accountants as well as more features for our mobile app which is used by entrepreneurs.
We have development teams in The Netherlands and India, and are looking for a seasoned designer to ensure cutting edge user experience across our products.
Core responsibilities
Work with Product Managers to deeply understand user needs through co-creation sessions and other workshops. Communicate your findings and analysis visually to the product team
Develop storyboards to visualize user journeys and wireframes to explore ideas with Product Managers, Product Owners and other members of the Design team
Develop hi-fidelity prototypes and conduct usability testing sessions to discover areas of improvement for our product line
Deliver hi-fidelity designs and work with Product Owners and Front-end developers to ensure smooth and accurate implementation of designs
Mentoring and coaching junior designer(s)
Solve day-to-day design issues with the development team
Aid in continuous development and refinement of our Design System
Required Qualifications
At least 3 years of experience, with at least 1 in working with complex B2B/SaaS solutions. You have a track record of delivering solutions loved by users
Passion for user-centred design with a portfolio clearly demonstrating how you brought the user's voice into the product
Deep understanding of both timeless design principles as well as the current design trends, enabling you to deliver the best user experience
Proficient in Sketch or Figma
Bachelor's Degree (or HBO) from an accredited university with focus in User-Centered Design, Human Factors, Cognitive Psychology or Interaction Design. Masters' degree preferred
Fluent in English and in Dutch
Preferred Qualifications
Working in a collaborative, distributed environment with offshore development teams
Experience in conducting workshops and design sprints
Experience in developing design systems for complex applications
Experience with mobile based designs
Experience in delivering products in the finance or accounting industry
A talent for writing good UI copy as well as microcontent for interfaces
Proficiency with HTML/CSS and JavaScript
Familiarity with Github, JIRA and Confluence
Behavioral Skills
Able to sell your ideas to stakeholders with different points of view
A blend of conviction and humility. You are a strong defender of users, at the same time always open to suggestions from your team
Proactive attitude
Belief in continuous improvement and driven to bring best design practices to our products
Deep empathy for users, you can truly see things from their point of view
Excellent verbal, oral and written communication skills
Meer weten?
Je kunt bellen met Annemieke Steitner (0318-545 020) of een mail sturen naar sollicitatie@visionplanner.com.
Of vul direct het formulier hiernaast in. Vertel ons waarom je zo graag bij ons wilt komen werken, waarom juist jij de geschikte persoon voor ons bent en wat je ambities zijn.
Wie weet zitten we dan binnenkort met elkaar aan tafel!